Mitrajectoire :
the student society
Mitrajectoires is a student society with gathers students and alumni. It aims to foster integration and help develop voluntary projects on migration.
Students have carried out work for instance at the Calais refugee camp before it was closed down in 2016. They also worked alongside local associations to help isolated underage refugees in a park located in the urban area of Lille. They have set up language classes grounded in reciprocity and collaborative learning: students would learn Arabic with people in exile, to whom they taught French in return.
The Mitrajectories permanent committee has recently opened an office on the campus of the university of Lille to help students in exile to go through administrative procedures (claiming benefits or getting a public transport card for instance). In short, the aim is to help them navigate every day procedures on their own.
A student-led website (2015-2017 promotion)
The #MITRA website, designed by 16 students of 14 different nationalities, offers feedback on their field and research work, and results and experience at the university of Lille.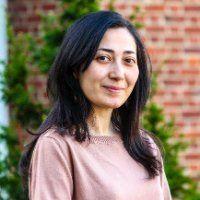 MADIHA KASSAWAT
Promotion 2015-2017
A native of Syria, Madiha Kassawat joined the Master in 2015. After a first semester in Lille (ULille), she studied at the University of Wrocław in the second semester, then at the University of Cork in the third semester before returning to Lille to write her master thesis that she summarizes in a few lines:
"My research is about integrating the immigrant perspective. I am interested in the mechanisms they adopt to integrate - notably through their language skills and communication, but also in their conceptualization of integration and identity. A case study focuses on non-refugee Syrian immigrants in Ireland. "
The title of his thesis: "What is integration? Ask an immigrant!"
She also has done an internship in Cork as an interpreter in Arabic and English and as an intercultural mediator with Nasc Ireland's lawyers. Nasc is a non-governmental organization working to promote migrant people's access to fundamental rights and advocate for better integration.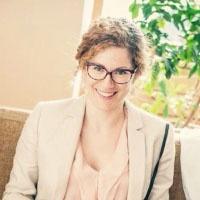 BOJANA BULATOVIC
Promotion 2014-2016
Ms Bulatovic holds MSc in Intercultural Mediation Migration, Identities, Conflicts from KU Leuven, Universidade Federal do Rio de Janeiro and Université Lille 3. She graduated from the Faculty of French Language and Literature, University of Montenegro.
From 2006 until 2008, she attended Jonkoping School for Education and Communication course on Leadership and Development Community Youth Work in Montenegro. For nine months, she was a volunteer of European Voluntary Service in a District House in Clermont-Ferrand, France.
From 2009 until 2014 she has been working as Advisor for International Cooperation in Directorate for Youth and Sports of Ministry of Education of Montenegro. She contributed to the implementation of the first strategy on youth, participated in creation of the first Law on Youth. She took part in CoE co-management structure Joint Steering Committee on Youth.
In 2013, she participated in European Fund for the Balkans Fellowship Programme for Young Government Officials and had three months long insight in the work of German Federal Ministry for Family Affairs, Senior Citizens, Women and Youth.
From 2010 until 2014 she volunteered in Initiative Group Alpbach Podgorica, member of European Forum Alpbach network in order to contribute to the reconciliation process in the region.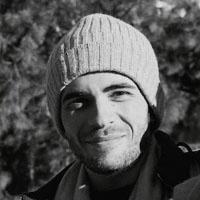 KOSTIA LENNES
Promotion 2014-2016
Originally from France, Kostia Lennes joined the Master in 2014. He spent the first semester at (ULille), than studied at Louvain (KUL) in the second semester, in Mexico City (UNAM) in the third semester before returning to Louvain at fourth semester.
He wrote his memoir on "Intimate Homosexual Travel: Trajectories of Identity and Desire among Mexicans Returning from the United States".
After Mitra, Kostia performed a 6-month civic service (October 2016-April 2017) in the Generic Association (Immigration History) in Paris.
He is currently working as an intercultural mediator and social anthropologist for the Ethnart Association in Paris.
In the long term, Kostia plans to do a doctorate in Anthropology of Migration on Gender and Sexuality.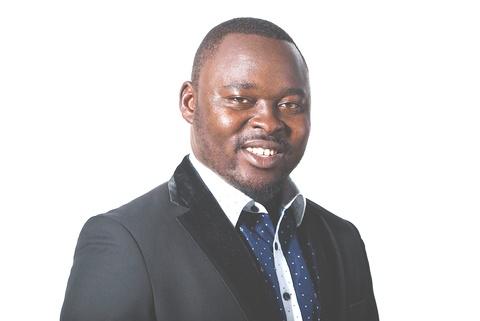 MONFORT NGADA
Class of 2016-2018

Coming from Cameroon, Monfort joined the master's program in 2016. He had already completed a Bachelor's degree in Sociology/ Anthropology at the University of Ngaoundéré and a Diploma in Design Engineering in Social Sciences for Development with a major in Population and Conflict Resolution at the University of Maroua in Cameroon.

With MITRA, he completed an internship with MISEREOR, a German NGO that implements and finances projects of national organizations or organizations working in Chad, as well as an internship at the Department of Immigration and Border Management (IBM) at the regional office of the International Organization for Migration (IOM) in Dakar during his mobility in Senegal.

« In terms of contribution, MITRA allowed me to do research and write a thesis on transnational migration between Senegal and France, which I believe are the mobilities that now characterize humans because of the ease of movement like never before. In addition to my stays at different universities/countries, I have obtained a triple master's degree, offering me a substantial advantage. »

His career has been marked by many associative experiences: he founded an association to involve young people and women in the management of a town in Germany, and was also a member of the Mitrajectoires student association, through which he participated in an anti-violence training in Suwalki in Poland, as part of Erasmus+ with 7 other associations in Europe. Through his involvement with the Erasmus Mundus Association, he co-organised and led a seminar with the EU Delegation in Chad to promote Erasmus among Chadian students and teachers.

« All these skills and abilities later led me to a project management training course, after which I was recruited by the German GIZ Cooperation as a Young Professional/Internship. This allowed me to spend 6 months in Djibouti as part of the Better Migration Management (BMM) program that I just finished. »