MITRA,

"Transnational Migrations"
MITRA is a bilingual and interdisciplinary Master's programme in the social sciences and humanities, taught in both French and English. It addresses international migration and how it impacts contemporary societies.
MITRA offers in-depth training to students aiming to specialise in migration studies and go on to doctoral degrees, public policy analysts working on migration and integration (including experts from international and local organisations), and intercultural mediators running community projects.
As a member of one of the University of Lille's International Graduate Programmes, MITRA prepares students for both further research and a professional career. This taught programme allows them to work on both European and non-European case studies, combining theoretical analysis with field surveys.
Depending on the students' major, the consortium jointly awards two or three Master's degrees on completion.


Entry requirements
Applicants are expected to hold a degree in the social sciences, law, foreign languages, and humanities (180 ECTS). Exceptions can be made for students from other disciplines who already have some professional experience. MITRA is taught in both French and English, requiring B2 proficiency (CEFR). The duration of the programme is twenty-four months. Depending on the students' major, the consortium jointly awards two or three Master's degrees on completion.
Extension of the 2023-2025 Selections to the MITRA Master's Degree
2 ENI EAST scholarships
Short notice – Deadline: March 31, 2023
The MITRA Master's (Migrations Transnationales) offers two "ENI EAST" scholarships, only available for students from the following countries: Armenia, Azerbaijan, Belarus, Georgia, Moldova and Ukraine. These two remaining scholarships will allow two students to integrate the class of 2023-2025, the last class of the European contract obtained in 2018 by the MITRA Master's program. Students from these countries who were not selected for the oral interviews in the first round of selection this year have the possibility to apply again.
MITRA is an Erasmus Mundus Joint Master Degree (EMJMD) supported by a consortium of 9 universities. It is a bilingual (French and English) and interdisciplinary social sciences program dedicated to the study of migrations on an international scale and their impacts on contemporary societies. For a complete presentation of the Master's degree
All applications must be submitted through the online platform

SELECTION PROMOTION 2023/2025
The results of the admissibility phase are now available. Click here to discover the candidates selected for the admission orals.



Logo université Babes Bolyai

Logo université de Bruxelles

Logo université Cheikh Anta Diop

Logo université de Grenade

Logo université de la mer Égée

Logo université fédéral de Rio

Logo université de Wrocaw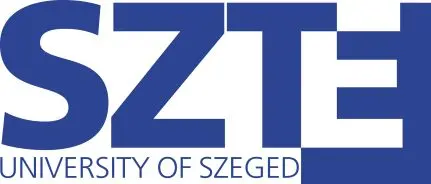 Logo université de Szeged